In this digital age, the right domain name can make a big difference to your online presence and help you stand out from the competition. Choosing the right business domain requires a great deal of thought, research, and careful consideration. We will outline the key...
read more
Search Engine Optimization (SEO)
Online marketing has become an essential strategy for businesses today. It helps businesses reach their target audience and improve their online visibility, thereby increasing their brand awareness and sales. Among the plethora of online marketing strategies...
read more
As the world of search engine optimization (SEO) continues to evolve, so do the strategies for securing a top ranking spot on Google. One tactic that has gained considerable attention is the use of feature snippets. Feature snippets are concise pieces of information...
read more
Backlinks have always been an essential part of any successful SEO strategy. However, acquiring high quality backlinks can be quite challenging. Not all backlinks are created equal, and building low-quality links doesn't contribute much to improving your website's...
read more
These days, having an online presence is invaluable for any business. But a website with no visitors is useless, so optimizing your content for search engine optimization (SEO) is key to getting traffic. With so much information out there about SEO writing, it can be...
read more
Reverse image search is a powerful tool that can help you find information about an image or photograph. It can be used to identify the source of an image, find similar images, or even track down the original creator of an image. In this article, we'll provide an...
read more
Search engine optimization (SEO) has become an essential part of digital marketing for businesses. It helps businesses to reach their target audience, increase web traffic, and ultimately boost sales. While SEO can be a great tool for businesses, there is a dark side...
read more
Unpredictable and dangerous, ransomware is a type of malware that poses a real threat to individuals and businesses alike. This can cost companies millions of dollars in lost productivity, revenue, and data. As the world becomes more interconnected, ransomware...
read more
Email hijacking has become a common phenomenon in current digital world. Hackers can hijack an individual's email account and use it to send out spam or even malicious emails to the contacts in the individual's address book.What is Email Hijacking Email hijacking is...
read more
In the current digital age, it is common to receive emails from unknown sources. However, not all emails are harmless. Some emails are created with the intention of stealing sensitive information such as your email ID, credit card details, or Social Security number....
read more
Email marketing remains one of the most powerful tools for businesses of all sizes. However, building an effective list is not a simple task. It requires a strategic approach and careful planning. To help you create a successful email list, we have compiled a list of...
read more
Many of us use disposable emails to create accounts on third-party websites, subscribe to newsletters, or even share sensitive information with untrusted sources. These throwaway email addresses are a convenient and practical solution to avoid spam, unwanted messages,...
read more
Are your emails safe from harm? With the rapid advancement of technology, emerging email threats have become a real concern for individuals and businesses alike. With hackers constantly finding new ways to breach security measures, protecting the confidentiality and...
read more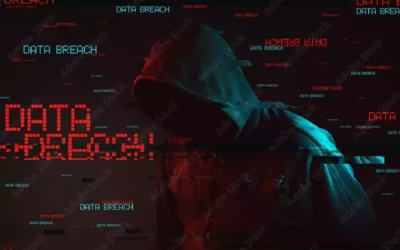 The internet is an essential part of modern life, and websites are a crucial component of online activities. However, with the rise of cyberattacks, websites are increasingly vulnerable to data breaches. These incidents can lead to severe financial and reputational...
read more
In the current digital age, businesses of all sizes are facing security threats to their websites. A website security breach can lead to loss of sensitive data, revenue, and reputation damage. Hence, it is crucial to have measures in place to prevent business website...
read more
As more business activities move online, securing your website from cyberattacks is crucial. One of the most popular attacks on web applications is SQL injection. It is an attack in which malicious actors insert malicious code into SQL queries, tricking the server...
read more
As a web developer, one of your top priorities should be to prevent attacks on your website or web application. Cross-Site Scripting (XSS) attacks are among the most common types of attacks on web applications. Fortunately, XSS attack prevention is not too difficult,...
read more
With the increasing amount of sensitive data being shared online, securing your website has become more important than ever before. One key aspect of website security is protecting your cookies. Cookies are small pieces of data that are stored on a user's computer by...
read more
SEO poisoning is a cybercrime strategy that aims to attack and manipulate website owners' search engine ranking, which ultimately results in the exploitation of unsuspecting users. This type of attack uses a malicious technique of inserting irrelevant keywords and...
read more
If you're running a business or managing a website, you understand the importance of online performance. You have a beautiful website, with great content, but are you making the most out of it? Tracking your website's performance can be the difference between success...
read more
We all want our websites to rank highly in search engine results pages (SERPs). However, SEO is only part of the puzzle when it comes to achieving high SERP rankings. Optimizing your web design is also crucial if you want your site to rank well. Web design and SEO are...
read more
A website is an essential part of any business in the modern world. It is a window into the company, and potential customers can learn about the products or services offered, as well as get a sense of the company's culture and values. A website is also a great way to...
read more
WordPress is a content management system (CMS) that enables you to create a website or blog from scratch, or to improve an existing website. WordPress is free and open source software released under the GPL.In this article, we'll compare the best WordPress website...
read more
A good business web design is important for several reasons. First, it helps to create a professional image for your company. This can make a big difference in how potential customers perceive your business. A well-designed website can give the impression that your...
read more
Shopify is a great option for businesses that want to create an online store but don't have the time or resources to develop their own website. The platform is easy to use and can be customized to fit the needs of any business. The checkout process on Shopify is...
read more
We promise we don't send spam